Values and skills that we hold dear
People are at the heart of our activity. The work in our workshops is traditional and conventional. The irreplaceable hands, the techniques learned by the elders and passed on to the young, and the skill of our loyal employees, sublimate all materials with respect. This is reflected in the quality and precision of each of our creations.
Each component of our lighting fixtures is designed and manufactured by our craftsmen. It is a collection they are very proud of. This gives them a lot of pride and motivation.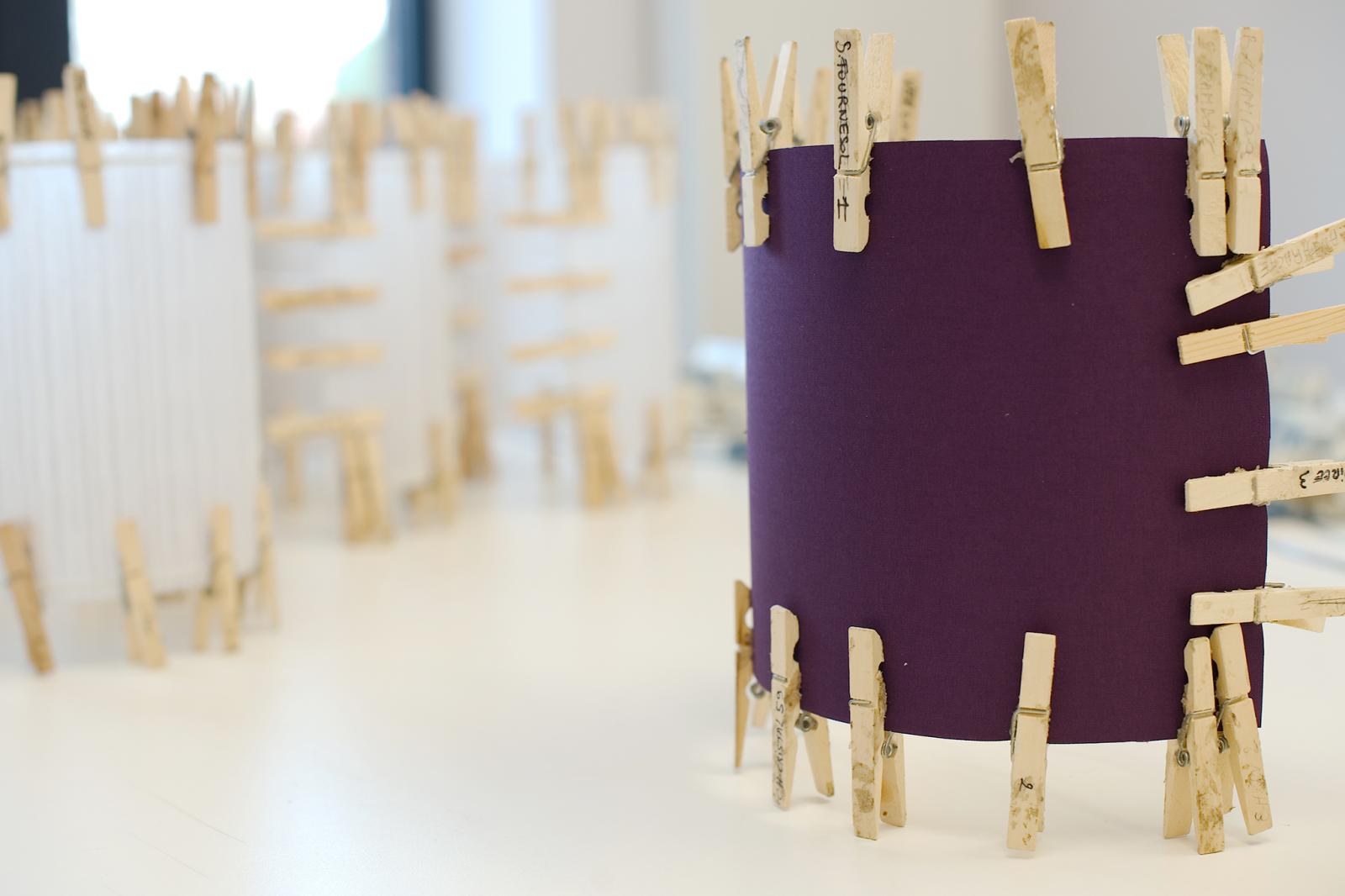 Handmade lampshades
The making of lampshades
One of our skills is the making of the lampshades that adorn most of the Lighting Collection's lamps. In a vast and luminous workshop, certainly the most beautiful and most efficient in Belgium, a motivated and experienced team makes and produces a large number of lampshades with care and attention to detail.
Pencil tracing and scissor cutting allow any lampshade template to be reproduced in a roll of fabric. With a choice of 1500 different templates (shapes and sizes) and more than 250 references of materials and colors, the possibilities are many and varied.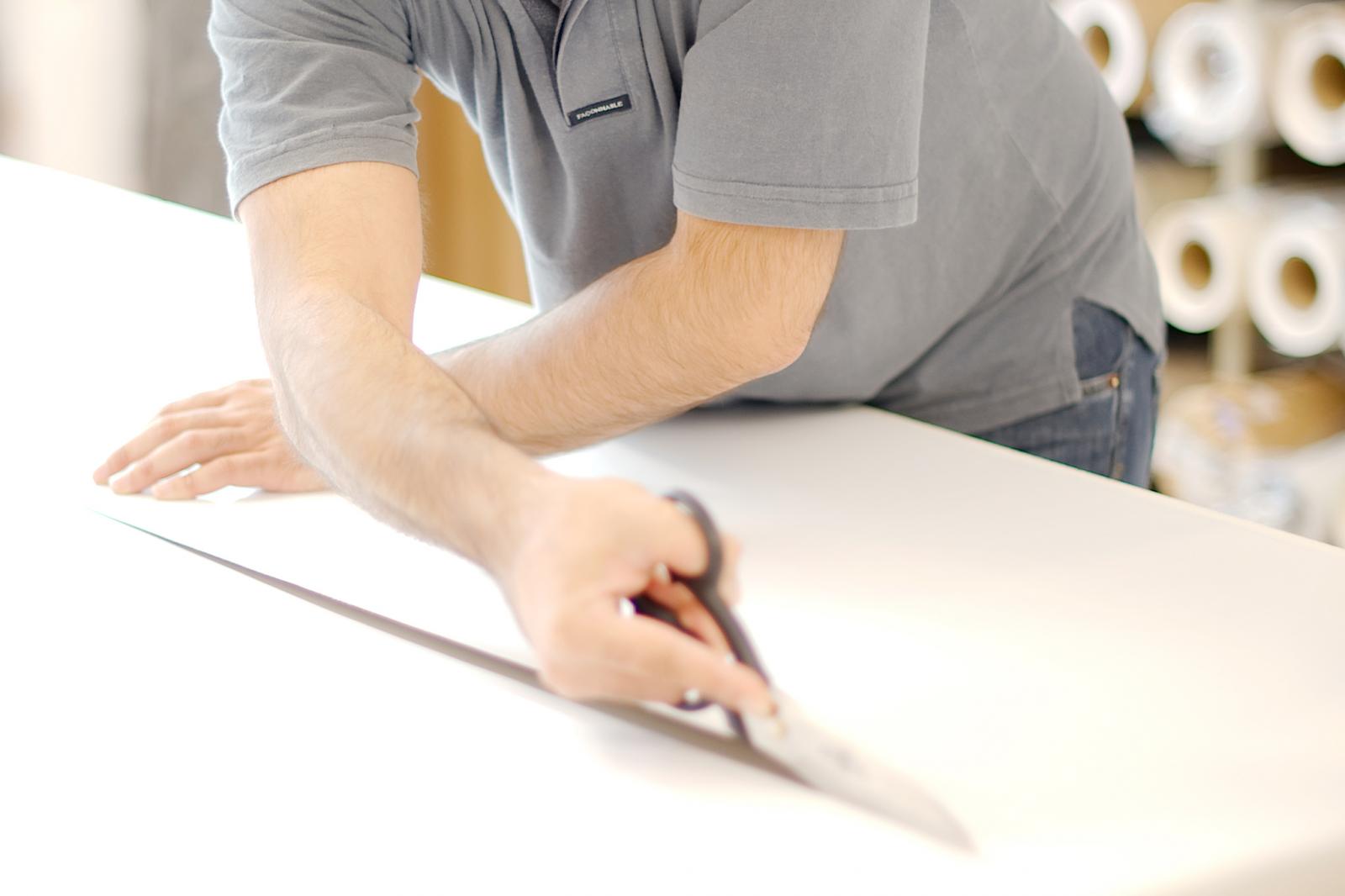 Cutting the fabrics with a pair of scissors
The lampshades are then measured, glued and mounted on metal structures. A wide range of shapes and sizes are feasible.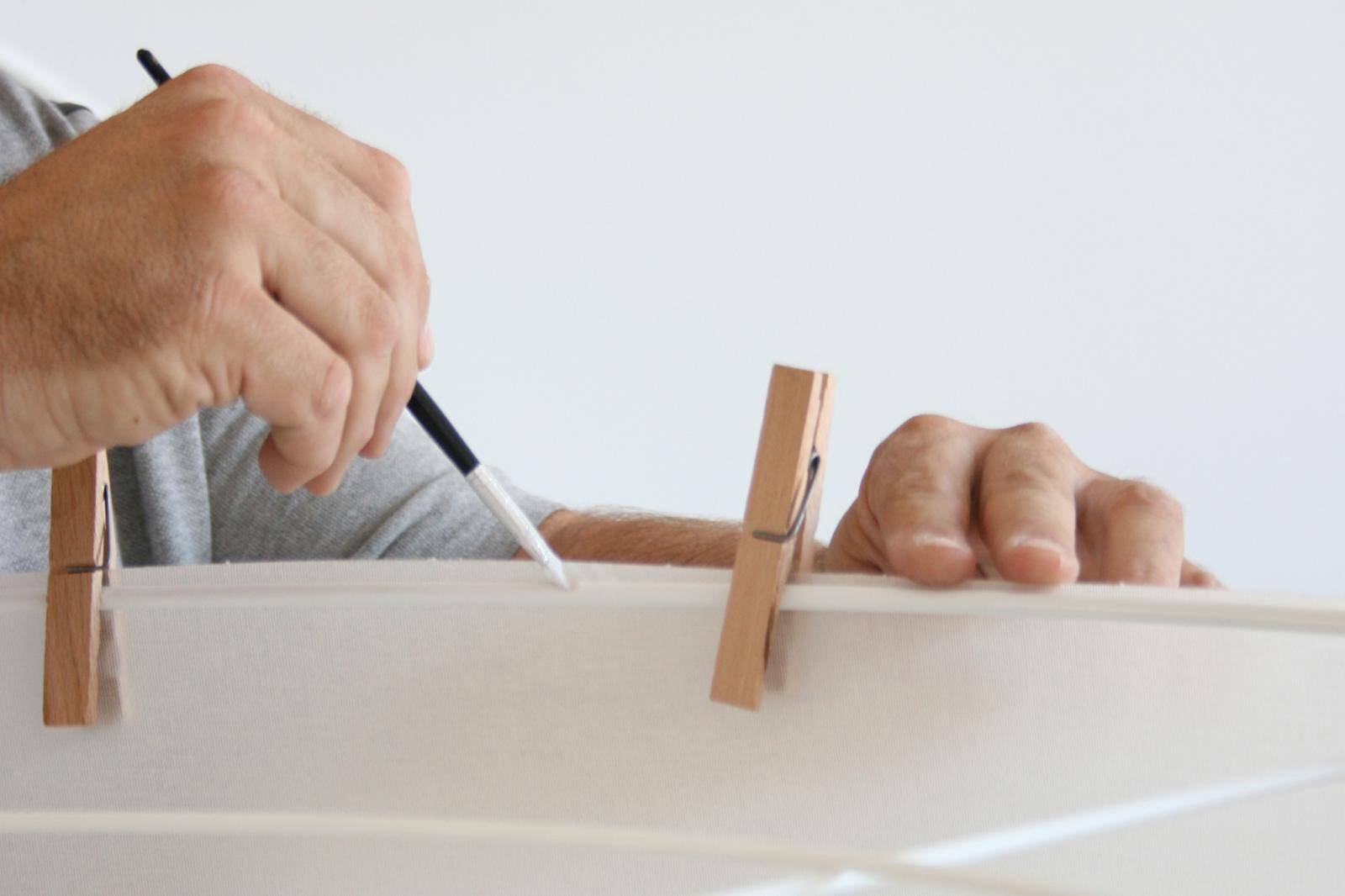 Gluing the metal structure with white glue and a brush
To finish the lampshades, the fabrics are edged with a fine edging of tone-on-tone fabric. The glues are applied with a roller or a brush and all the fabrics and edging are glued by hand.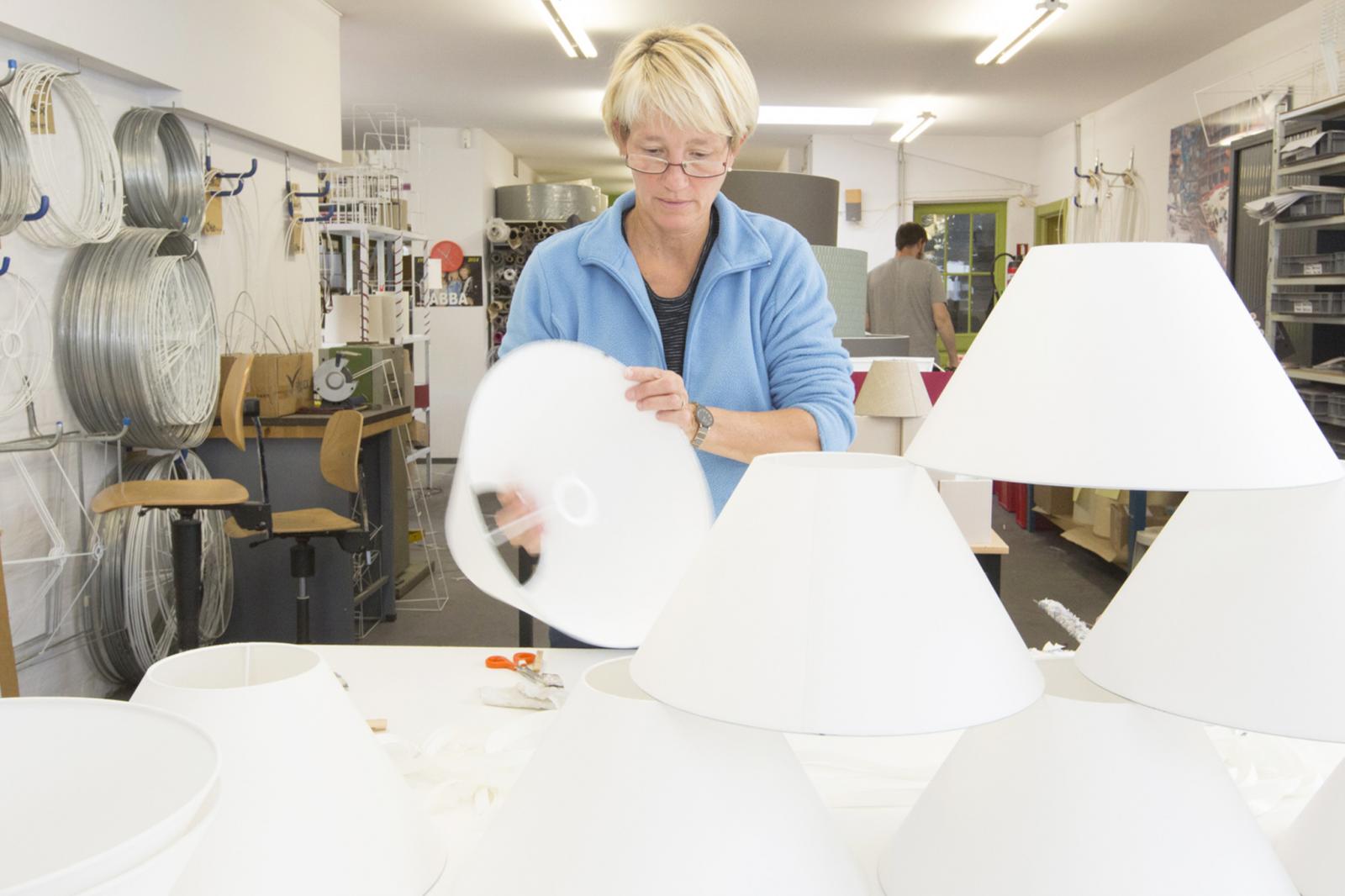 Finishing the lampshades with a fine tone-on-tone bias
In the same workshop, we cover the interior or exterior of lampshades with gold leaf. The gold-leafed lampshades give a luxurious, high-end look to your luminaire.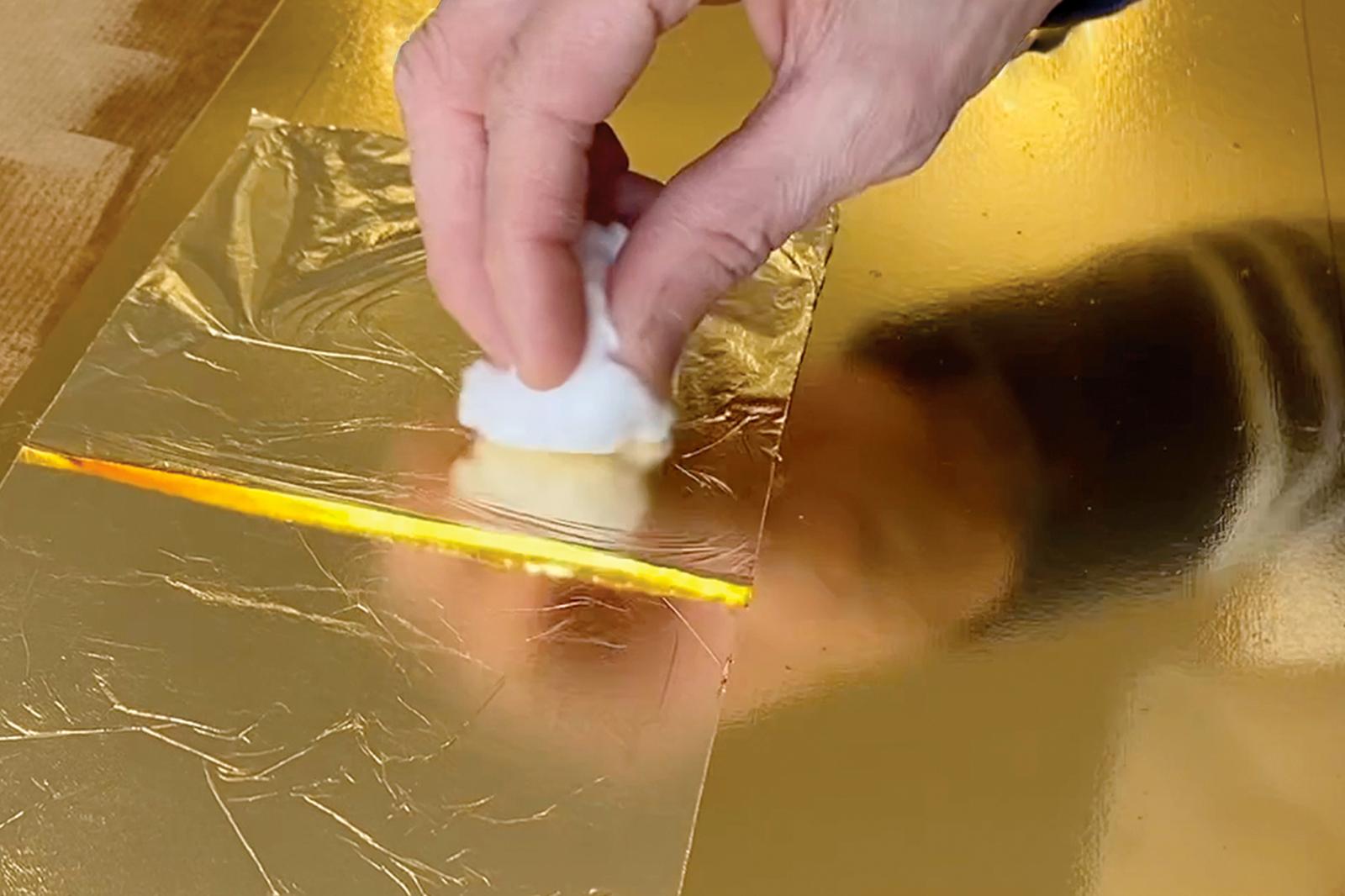 Pressing the gold leaf onto its support, previously covered with a gilding mixture
The lampshades are truly "handmade", giving them a finish of unique precision. They give the Lighting Collection a unique decorative touch. A wide range of materials, fabrics and colors are offered with subtlety and style.
You can discover this workshop and the work of the lampshades in the online video on our homepage.