A unique metal
All lamps are made of brass, a copper-based alloy, ideal for creating the most beautiful metal objects. Since the Bronze Age, this yellow metal has never ceased to fascinate, not only because of its color, but also because of the subtlety of its transformation and the variety of applications it offers. It is an added value in itself.
The experience of our employees has taught us a love and passion for this metal, and each element of a luminaire is made by hand. The whole company shares the traditional values that transform and embellish this metal: from cutting to threading, from turning to tapping, from embossing to welding, from patina to any other finish. Each step gives our lighting fixtures a precision and "top of the range" quality, far superior to any other "industrial" production.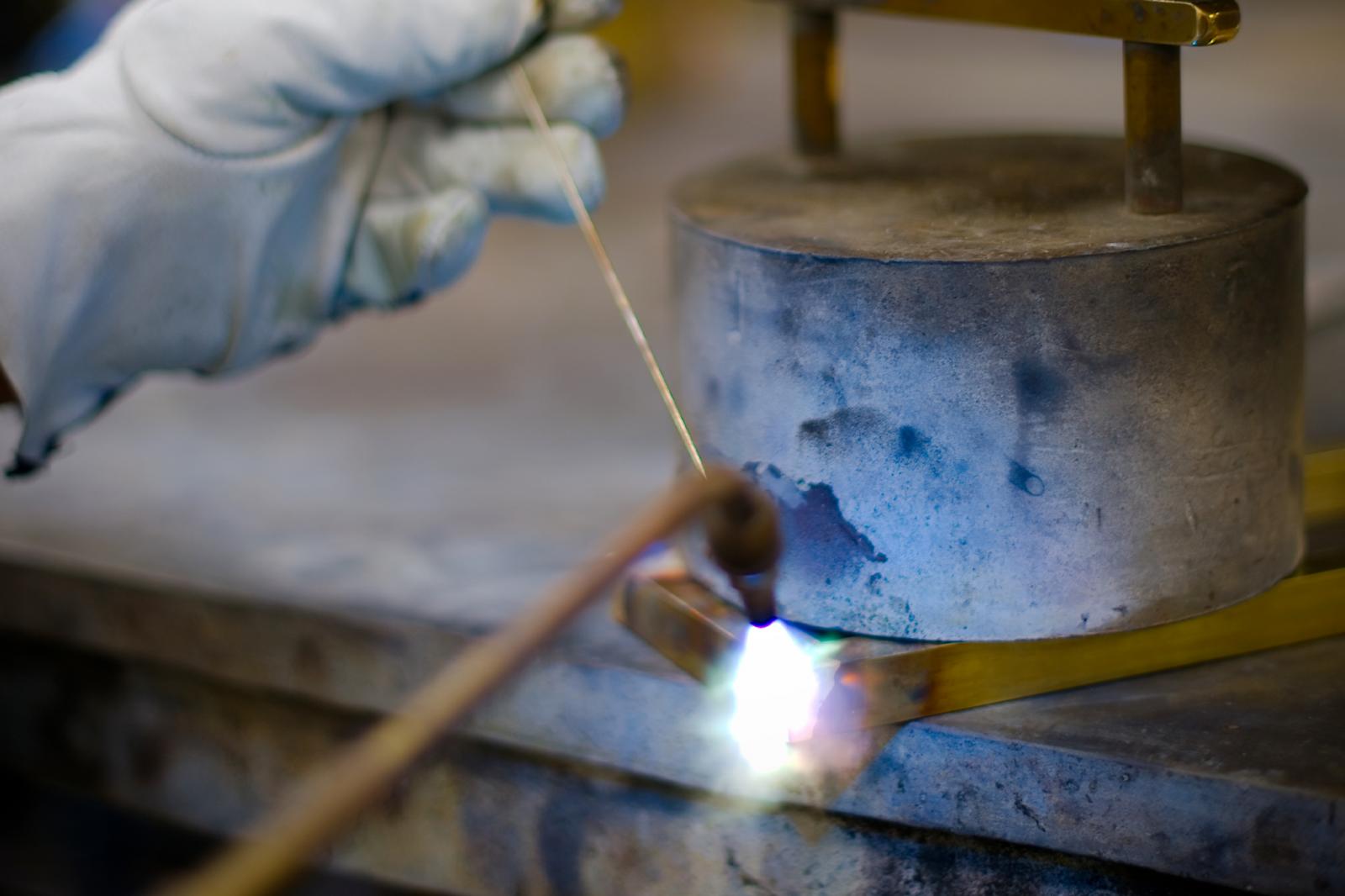 Silver soldering is a beautiful solder: thin, very strong and almost invisible to the eye
Values and skills that we hold dear
People are at the heart of our company. The work in our workshops is traditional and conventional. The irreplaceable hands, the techniques learned by the elders and passed on to the young, and the skill of our loyal employees, sublimate all materials with respect. This is reflected in the quality and precision of each of our creations.
Each component of our lighting fixtures is designed and manufactured by our craftsmen. It is a collection they are very proud of. These are just a few of the skills that form the basis of our  Lighting Collection.
Silver brazing
One of their skills is silver brazing. Soldering is a joining technique widely used in the work of luminaires but also in jewellery making.
This assembly process establishes a metallic solder between two brass parts with a filler metal. This soldering is carried out with the help of a silver alloy, which is present in soldering rods. The silver melts at a slightly lower temperature than the brass.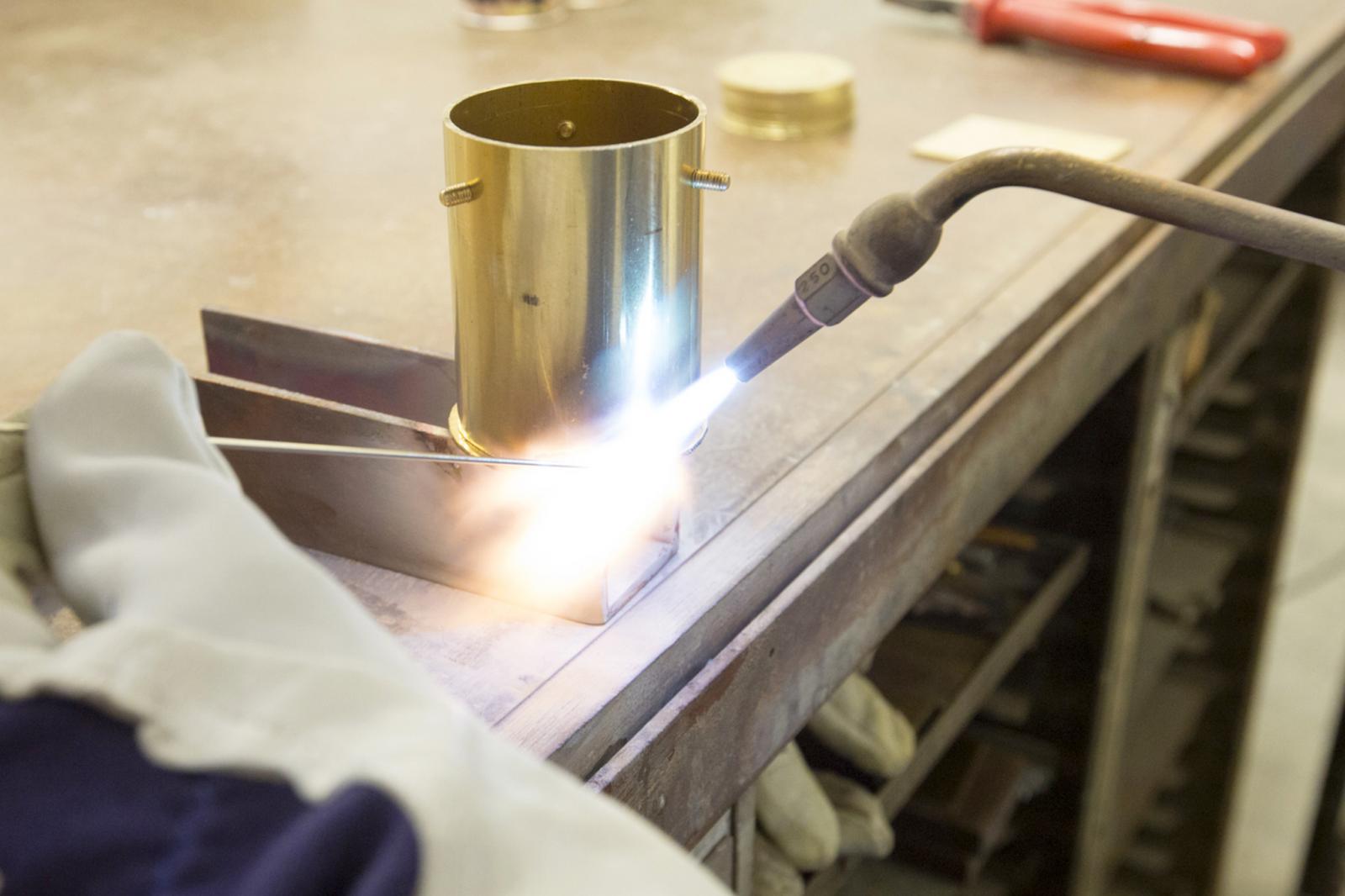 The welder heats the area to be assembled to 800°C. He approaches the silver rod to make the solder
The welder first heats the brass parts in the area to be brazed with a torch. When the temperature of the metal is close to 800°C, the silver brazing rod is brought close to the brass: the silver melts and the parts are joined together by capillary action.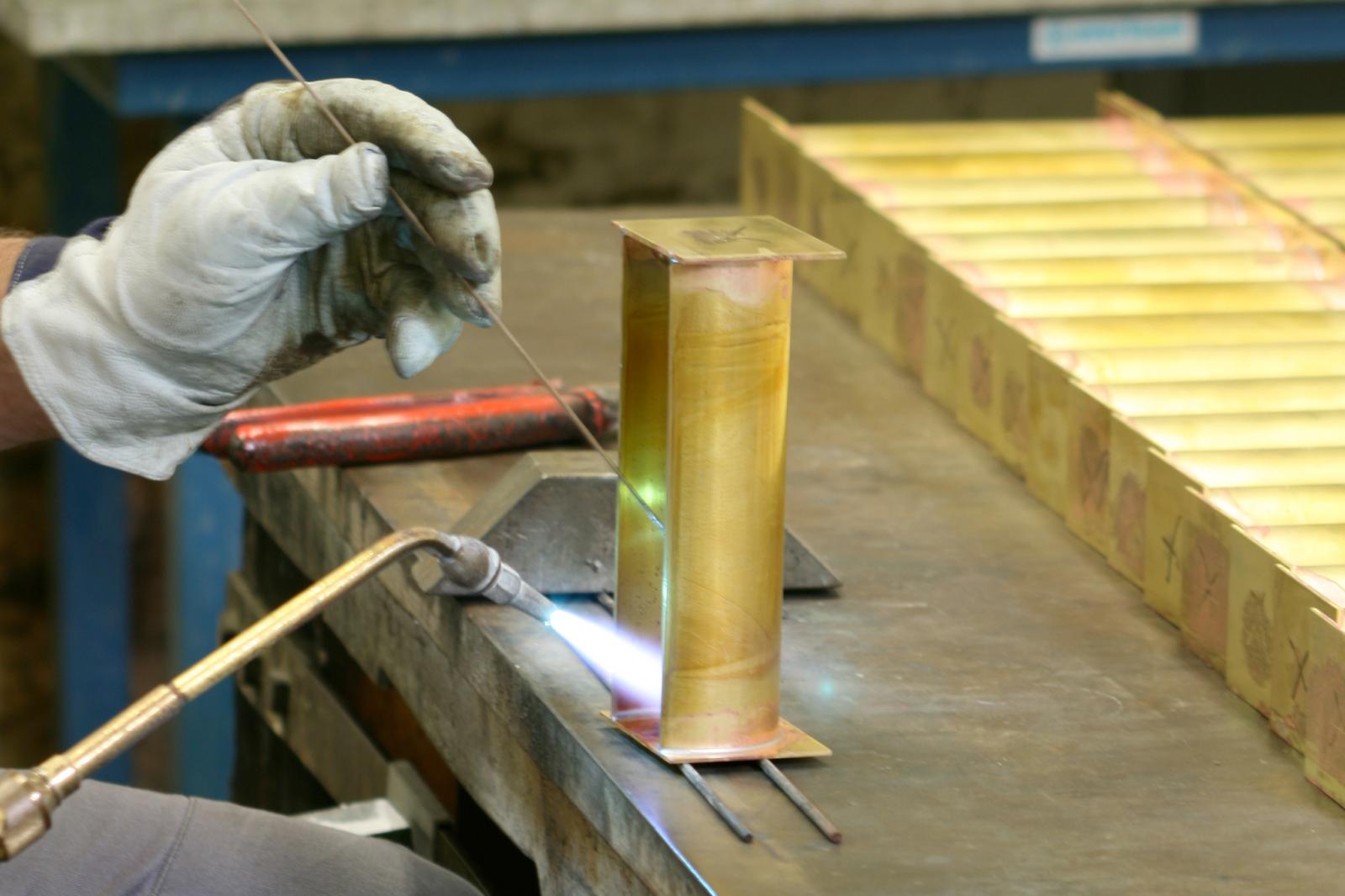 The soldering is almost finished. The silver has already spread around the brass part by capillary action
The flame of the torch is fed by a clever mixture of acetylene and oxygen and the brazing is carried out at temperatures between 800 and 1100°C.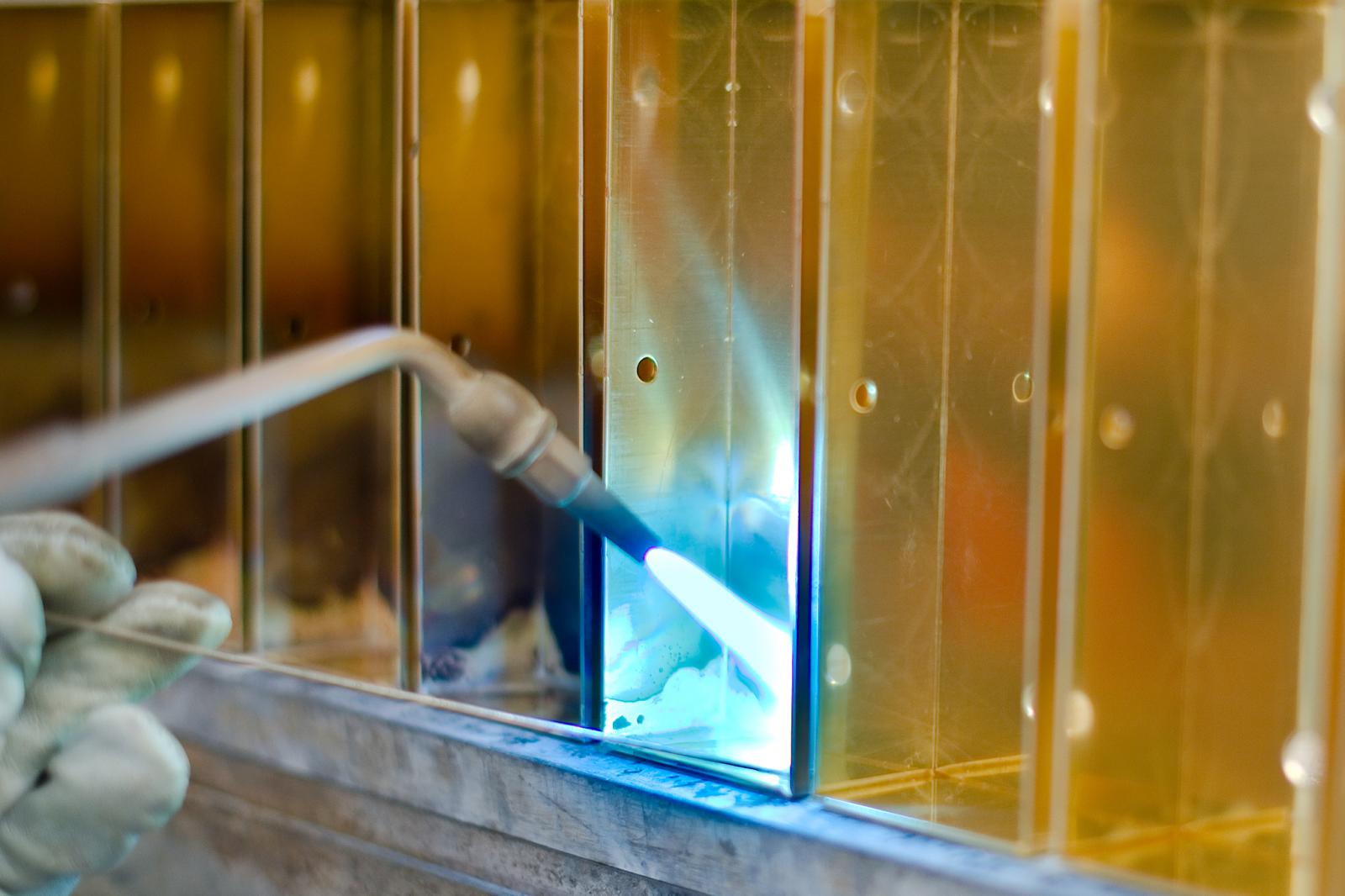 A superb bluish flame, generated by a subtle dosage of acetylene and oxygen
You can discover this technique in the video shot in our workshops and online on our homepage.